Mark in Pennsylvania tells us:
I have a bell from a Reading PA fire house that was cast in 1870. The address is 120 N 6th Street in Philidelphia. I have been unable to find the name of the foundry that cast it or any information on them. Do you know of this foundry and anything about it?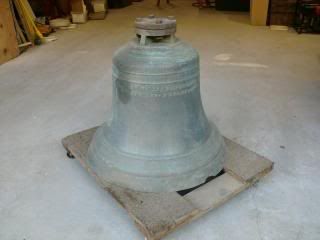 If you can help, please post a response.
Admin (Carolyn)
This inquiry was originally sent to the ABA's Internet Coordinator. Responses are opinions of individuals based on their personal research and knowledge.
-01338-