Recently I bought a collection of 12 Peter Rabbit Character Bells and I need help identifying them. They were made by the New England Bell Collectors Society and have the characteristic NE on the back. Does anyone know how many were in that series? Have I identified them correctly? Are these bells all silverplate or are the tops pewter and the bottoms silverplate?
Does anyone have any information about the New England Bell Collectors Society? I haven't been able to find anything about them online.
If I have mis-identified any of these characters, please let me know. By the way, the 12th bell is broken and I wasn't able to photograph it. I don't know who that one is, either. I'll find another one in time.
Many thanks,
Carolyn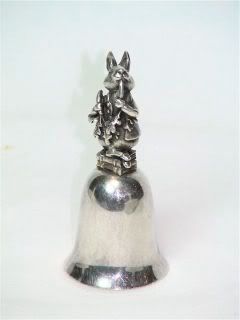 Peter Rabbit
Benjamin Bunny
Hunka Munca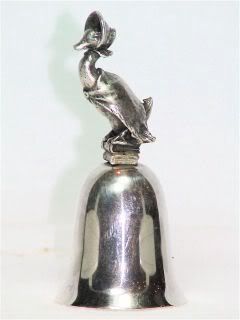 Jemima Puddleduck
Mrs. Rabbit
Mrs. Ribby
The Tailor of Gloucester
Piglet Bland (Pigling Bland?)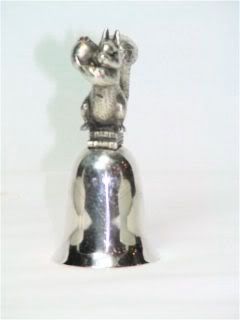 Squirrel Nutkin
Tom Kitten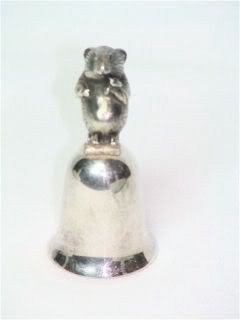 Tommy Brock